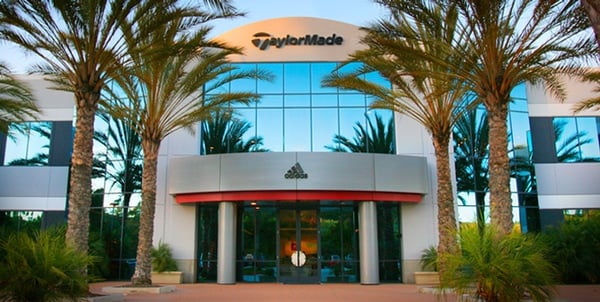 Image Credit: TaylorMade Golf
The Players Championship is considered one of golf's most important annual tournaments – the unofficial fifth men's Major – but this year's competition had some of its attention diverted by the sale of TaylorMade Golf to KPS Capital Partners.
TaylorMade had been on the block for a while, and back in February there were reports it had been having trouble selling its assets, so the sale price of $425 million is really not that much.
According to the media release, KPS Capital Partners, which is based in New York, manages $5.3 billion in global assets in manufacturing and industrial companies, including automotive parts and electrical components.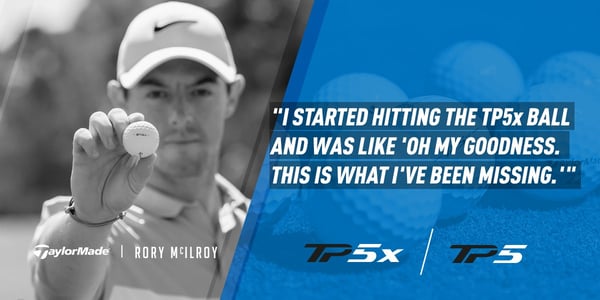 Image Credit: @TaylorMadeGolf
In what can best be analyzed as a key factor in the sale, TaylorMade announced the signing of Rory McIlroy to a $100 million deal to use its equipment and balls. It is no coincidence that McIlroy announcement preceded the TaylorMade sale. That's golf bang for the buck, and suffice to say the signing had to be a key element to the deal being concluded. Of all the TaylorMade assets KPS Capital Partners acquired, the contractual rights to McIlroy may have been the most significant. The company already has a stable of major stars including Dustin Johnson, Jason Day and recent Masters winner Sergio Garcia.
Deals involving manufacturers of golf equipment and prominent players usually are announced at the start of the season, a time when there is a break in the tournament schedules and consumer shows and marketing campaigns are in full swing.
The TaylorMade deal is the latest in a significant change by companies in the golf industry. With Nike's decision last year to stop producing golf equipment and concentrate solely on clothing and foot apparel, it removed a big-time player from a significant element of the industry. You can perhaps pinpoint Nike's decision to a recognition to get back to its core business, which is to say outfitting people with clothing and shoes in a macro level rather than isolate resources to a specific micro industry.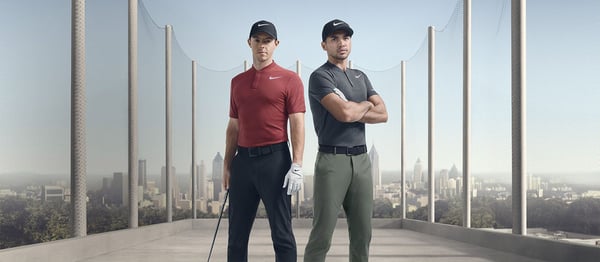 Image Credit: Nike.com
The German-based Adidas announced last May its intentions to sell its TaylorMade, Adams and Ashworth brands to focus on higher-growth opportunities, especially in apparel and shoes. So compare this to Nike and you can see the huge shift in the golf industry between clothing apparel companies and its marriage to manufacturers of golf equipment. That said, TaylorMade says its M1 and M2 drivers won the most events on the PGA Tour in 2016.
Perhaps golf had peaked, either because sales of equipment, balls and apparel had reached a stratospheric level, or the one person who helped to create the boom, Tiger Woods, is no longer a relevant player – literally and figuratively. The current studs in golf – Johnson, Day, Jordan Spieth and McIlroy – are in their 20s and early 30s. Woods is moving further and further away from the spotlight and is only nine years away from the Champions Tour, although it would be shocking to think with all his injury woes and his list of accomplishments he will still playing at a competitive level at 50 and beyond.
The move by KPS Capital Partners could be the start of something huge. Maybe the company will revitalize TaylorMade with some new ideas and strategies and consumers across the globe will reap the rewards. Even though golf manufacturers align with the superstars of the sport, they are actually targeting their business to the everyday players.