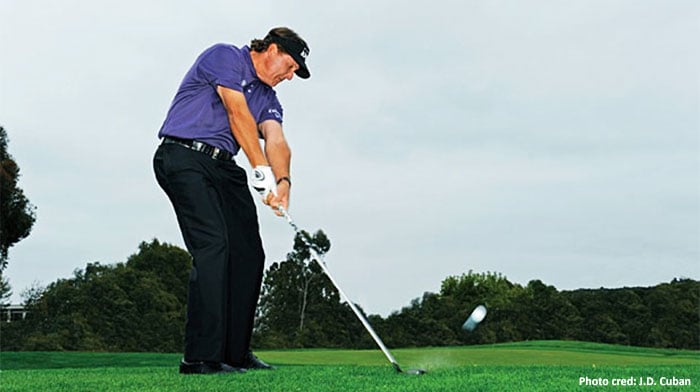 Callaway Golf burst on to the equipment scene more than 25 years ago with the game changing Big Bertha line of drivers, fairway metals and eventually irons. Alongside a few other key competitors, these products pushed the industry away from persimmon woods and toward the modern era of equipment defined by titanium and composites materials.
While its influence on the world of club design is undeniable, the company has also been making some excellent golf balls for the past decade and a half. For this blog post, we want to focus on the Tour caliber balls that rival other industry titans like the ProV1 for a spot in the bags of high-level amateurs and professionals.
One of the most recognizable and unique features in Callaway's balls first showed up in 2002, distinct hexagonal dimples. This design helps reduce drag, making them travel further and straighter through the air, according to experts at Callaway. It has been a staple in the company's most popular models, including those we're examining further here.
The newest Tour level ball is the Chrome Soft, which features 4-piece construction and Dual SoftFast Core technology to provide higher ball speeds and optimal spin rates to maximize performance through the bag. The Dual SoftFast Core is engineered for fast ball speeds with low spin for players needing spin reduction to optimize their launch conditions off the tee. Another version of the ball, called Truvis, features a red and white pattern and is specifically designed to maximize the player's view of the golf ball for better focus and visibility. To view available stock, visit here.

For those looking for another great option, but at even better savings, check out last year's Speed Regime 3, which was used by the winner of the 2016 Masters Tournament. The "SR3" provides optimized aerodynamic performance for more distance at Tour-level swing speeds. A soft urethane cover delivers maximum control and an incredibly soft feel. Designed for low handicap players, the aerodynamic performance works best with driver speeds of 105mph and above. If you don't quite hit that mark, check out the SR2 and SR1 options for great performance at lower swing speeds.
The quality of Callaway Golf Balls is second to none and at LostGolfBalls.com we give you the option to buy a variety of quantities, so you can test a dozen against your current gamer or buy in bulk buckets and save big.
To see our full line of Callaway offerings, please visit here http://www.lostgolfballs.com/callaway.html.