This Christmas, add some of the magic of the course underneath the tree. We've been playing "Santa's helper" to find the perfect gifts for everyone on your list, from your boss to your co-workers to your children and grandchildren. Check out our list (and check it twice!) for the best golf gifts on a budget.
The Boss
For the avid golfer technology whiz, Game Golf ($199) is sure to please. An external device records your rounds using tags that attach to your clubs. After you play, plug the device into your computer to analyze your performance. Download the accompanying mobile app to track your progress on the go!
You can't go wrong with a classic golfer gift set ($39.95) — great for a beginner or an expert golfer. This one includes a deluxe golf shoe bag, a valet, and a bag cooler.
Give the gift of sight with a golf scope ($17.99) that allows you to estimate the distance to the flag using an internal distance reticle. It provides a clear view with yardage clearly labeled. Leatherette pouch and wrist strap included.
The Lost Golf Balls 12 Titleist Pro V1 2014 Holiday Box ($29.99), makes the perfect gift for your boss. Included is a LostGolfBalls.com Poker Chip, 2-sided Club Brush, a 30pk of Zero Friction Tees and a one size fits all glove.
The Co-Worker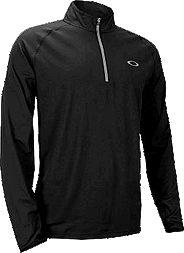 The Child/Grandchild