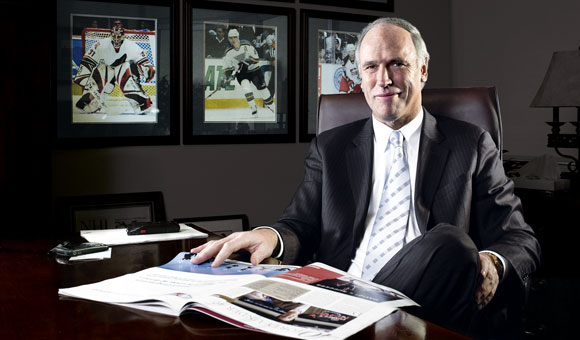 Superstar hockey agent Don Meehan loves to golf, he just wishes he had more time to do it.
As the pre-eminent representative for many of the National Hockey League star players, including Steven Stamkos, P.K. Subban, Drew Doughty, Erik Karlsson, Phil Kessel, Zach Parise and Corey Perry, to name a few of them, the Canadian-based agent who frequently travels to various parts of the world to do business is simply too busy to regularly get out on the course.
I caught up him with last week at his Newport Sports Management office and we talked about golf because I'd read he is passionate about it.
"I've only played about six or seven times this summer because our busy time is in the summer, and it's been a really busy time," says the 65-year-old who played football in university and still has an athletic build. "I don't have leisure time from the start of May until about the third week in August."
It's ironic that many of his clients are golfers who have time to play in the spring and summer after their seasons' end. And that's when Meehan's business schedule expands.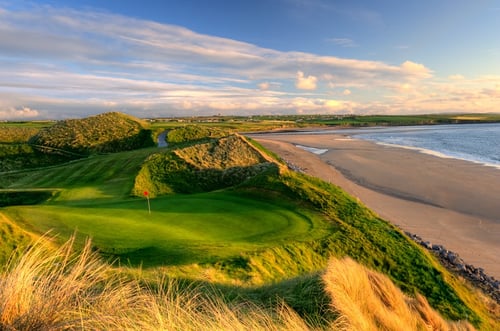 Photo cred: http://www.ballybuniongolfclub.com/
"I don't have time to go out for five or six hours or the better part of the day, so it's rare that I'll do that," he says. "I can't say I've ever done any deals on the golf course because I'm working. But I am going over to Ireland in the third week in September. I've been an oversees member at Ballybunion for five or six years. I really enjoy that."
He didn't start golfing until about 20 years ago because growing the business consumed him."I put all my life and my time into that," he says.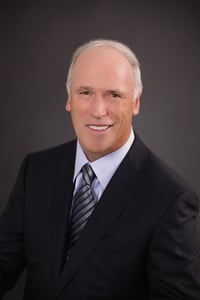 He created Newport Sports in the early '80s and it has evolved and expanded because of his commitment to his clients.
"When I was younger, I never had the money to golf," says Meehan. "I really enjoy the camaraderie of being together with friends and playing. It isn't so much scoring well because I don't have enough time to practice."
He says he prefers links courses more than inland courses.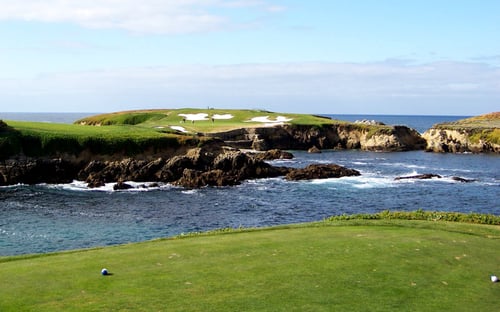 Photo cred: http://golfclubatlas.com/
"I just enjoy the sea and the land," he says. "I really get a kick out of that. I love the scenery and the manner in which the architects have built these courses. I've had the benefit of playing Cypress Point Club, which is so private. The 15th, 16th and 17th holes are just a treasure. And I love Pebble Beach and I love Ballybunion."
He regularly watches the four men's Grand Slam tournaments and has attended the Masters twice.
"I've got friends who are members at Augusta and have had two invitations to play, but I've been too busy with commitments," he says.
He admits seeing the Masters in person versus watching it on television are totally different.
"You have this vision that most of the course is flat when you're watching on television," he says. "When you are there, you can just see how difficult it is and where they have to hit to. That surprised me. I found out that you're better to watch it on television. There's too many people there. It became a burden after awhile to get a good vantage point. But I love the flowers and the charm and the majestic presence of the whole course."
---
This post was originally published by Knetgolf on September 7, 2016. Knetgolf was acquired by LostGolfBalls.