If there's anyone that could possibly make me feel even more inadequate when it comes to golfing than I already am, it would be Jack Nicklaus. The legendary "Golden Bear" is the most lauded person in golf history. Seriously, the titles attached to this guy are incredible. In fact, everything this guy does in incredible. You think you know a guy until you've combed through the internet like a viral stalker and find out some pretty amazing facts about golfs golden boy – so here's ten amazing things you might know about Jack Nicklaus.
Nicklaus started early – he shot a 52 over nine holes at Scioto Country Club at age 10 in the first game he ever played. He also recorded his first hole-in-one at the tender age of fourteen, only one year after he had a mild bout with polio.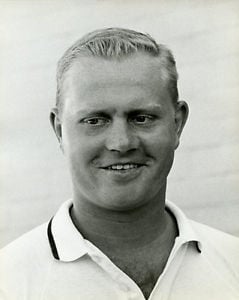 Look at that smirk. He knows how awesome he is.
He's a genius on the green and in the boardroom. Nicklaus founded and owns Nicklaus Design – a company that has designed and developed hundreds of courses across more than 35 countries. When he's not doing that, he's busy launching wine and apparel companies or authoring multiple books. His net worth is about $280 million.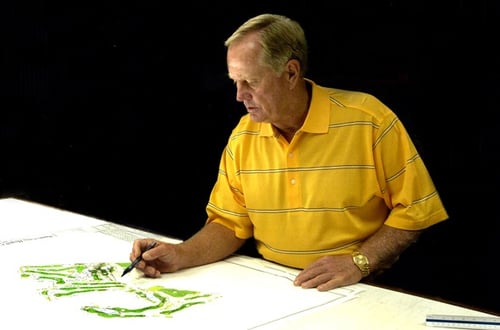 He's got the brains and the brawn.
He won two U.S amateur titles while attending Ohio State university, but then decided that wasn't enough so he went on to win six Masters tournaments, five PGA Championships, Four US Open Titles, and Three British Opens. That's a record 18 MAJOR championships out of his 118 professional tournament victories.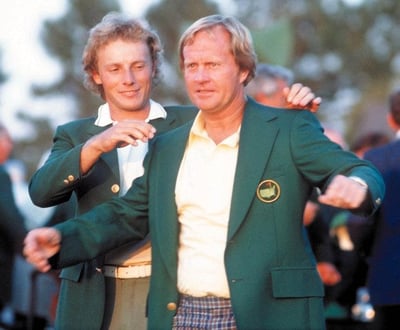 Wear it. Own it.
Nicklaus is big on kids – he has 5 children – Jack, Steven, Nancy, Gary, and Michael, and 22 grandchildren.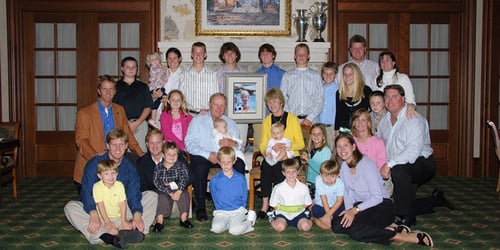 Which is a good thing, because we need more golfers like him.
In fact, he's so big on kids that he established the Nicklaus Children's Health Care Foundation, and dedicated the Nicklaus Outpatient Centre in The Miami Children's Hospital in 2004.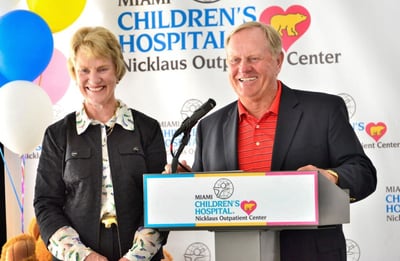 He's got a heart (and clubs) of gold.
Besides all of his tournament wins, he's received many, many different titles, such as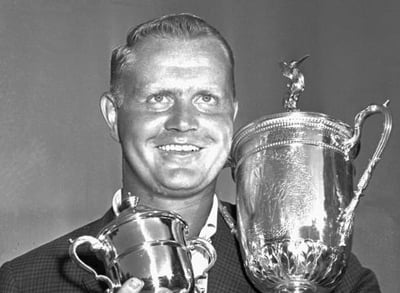 I bet he has a whole house just to keep his trophies in.
He's an Aquarius – he was born on January 21st, 1940. He's also colorblind – so the colour of his ball doesn't really matter.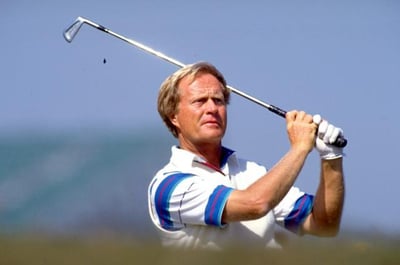 Look at that concentration. Look at it.
He's not only a golfer, but a football player too – he played for Ohio State University where he was studying pre-pharmacy with the goal of joining his father's pharmaceutical company after graduation. He was a few course hours short of graduating, but he received an honorary doctorate in 1972. He has his own 24,000 square foot "Jack Nicklaus Museum" from Ohio State University. The only thing I have in terms of a museum would be my recycling bin.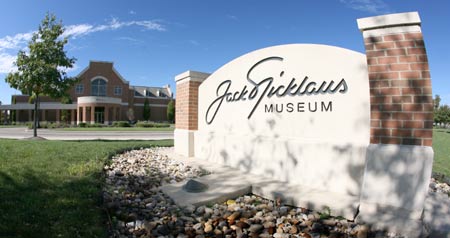 When was the last time someone ever dedicated a whole museum to you?!
He's the first living person to appear on the five pound note that was not a member of the British royal family.

He's money in the bank. Literally.
He's also a little superstitious. He's a strong believer in the number three, so he'll only golf when he has three coins in his pocket. While the denomination of the coins doesn't matter, the three coins have very, very obviously worked for him.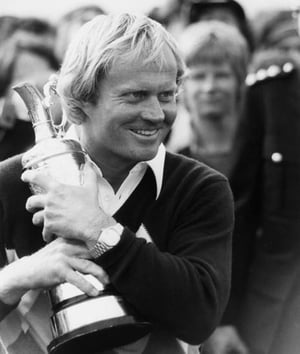 Ain't nobody can take away his victories. Or match them.
What do you think? What are some of your favourite Jack Nicklaus moments?
Let us know in the comments below!
---
This post was originally published by Knetgolf on October 2, 2015. Knetgolf was acquired by LostGolfBalls.