The (golf) heroes of the world are about to be challenged. No, we're not talking about the latest big-screen adaptation of a comic book. The Hero World Challenge Tournament will be held from December 3-7 at the Isleworth Golf and Country Club in Orlando, Florida.
But what is the name of the game? Previously known as the Chevron World Challenge, Williams World Challenge, and Target World Challenge, the stroke-play tournament now called the Hero World Challenge will take place on a par-72 course. This year's title sponsor is Hero Motocorp—the second biggest two-wheel company in the world. It's also the title sponsor for the PGA Tour, the biggest sports sponsorship for an Indian brand.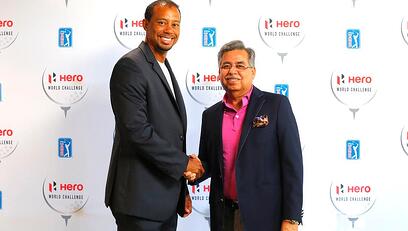 The winner of the tournament will have to overcome some steep challenges. Designed by Arnold Palmer, it is considered the toughest and longest course in the state by the Florida Golf Association ("challenge" is in the name of the game after all). Not only is it the tournament's first time in Orlando, but for the first time the public doesn't have to feel worlds apart from all the action—this year, the event is open to everyone.
While players will compete for a $3.5 million purse and the title of "champion," it's the tournament's charitable roots that make the competitors true heroes. The event is an essential part of the Tiger Woods Foundation and is hosted by Tiger Woods himself. Since 1999, his foundation has raised $25 million to provide opportunities for higher education to low-income students. Woods has also been known to donate his winnings.
Eighteen seems to be the magic number. Like the number of holes on a typical golf course, eighteen of the world's best PGA Tour players will be participating: the current four major winners, the top eleven in the Official World Golf Ranking, the defending champion, and two special-exemption players. This year's star players include Matt Kuchar, Rickie Fowler, Zach Johnson, Graeme McDowell, Bubba Watson, Jason Day, Jim Furyk, Henrik Stenson, and Justin Rose.
Last year's champion was eleven-time PGA Tour winner Zach Johnson, who had an amazing comeback on the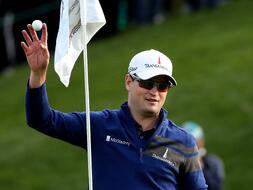 back nine to tie Tiger Woods by holing out—on which hole? You guessed it: 18. He also won the first playoff hole against Woods. However, Henrik Stenson, Jim Furyk, and Justin Rose are currently on top of the world when it comes to the Official World Golf Ranking for players in this tournament.

In the world of golf, who's your hero? If you can't make it to Orlando this year, you can become your own. With a competitive edge and at an affordable price, a ball from Lost Golf Balls is the best of both worlds.