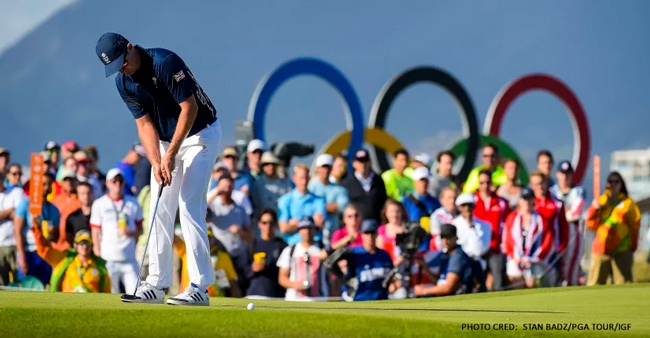 For the all the hubbub controversy about problems heading into the 2016 Olympic Games, the return of golf turned out to be fantastic.
It came down to a thrilling finale in the 72-hole tournament that, in the end, proved to be memorable for the players, some of whom declared after it was over about how much the experience meant to them personally and professionally.
Undoubtedly for anyone who watched the event wondering how golf would play out among the many sports, some of which are so obscure that they only receive serious coverage during the Olympics, golf held its own.
The International Olympic Committee added golf to its sports repertoire because it draws viewership, which is appealing to the networks broadcasting it and the sponsors.
The final hole turned out to be exciting – a battle between two marquee players – Justin Rose of Great Britain and Henrik Stenson of Sweden.
In the end, Rose won by two strokes at 16-under par, followed by Stenson at 14-under and America's Matt Kuchar at 13-under.
They collectively provided the drama that was badly needed going into the return of golf in the Olympics and underlined why this particular sports event is far different from anything else that is part of the annual schedule.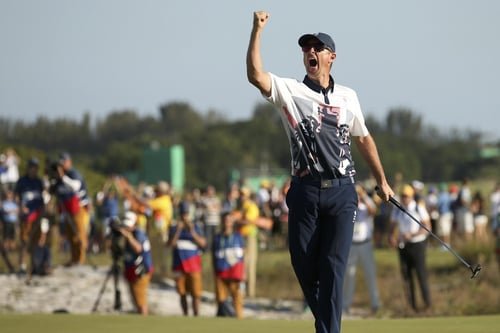 Photo cred: https://www.bostonglobe.com
"Oh, my God, that felt better than anything I've ever won," Rose said after the victory. "It was the best tournament I've ever done. When the national anthem goes up, that's a very proud moment. I feel that's much more about what the Olympics is about. Instead of representing yourself, more so you are representing your country and I think that's a big deal. It's a very, very proud moment when you are able to share it with people back home."
That's saying quite a lot considering Rose's breaking-out victory on the PGA Tour happened in 2013 when he won the U.S. Open.
The Olympic victory does not come with the kind of financial reward available on the pro golf tour. But as Rose underlined, the Olympics were about something that doesn't have a dollar value. It was about the experience of marching into the stadium, meeting athletes from other sports and doing something uniquely different.
"It felt like a cross between a golf tournament and a carnival," Rose said. "It was unique, incredible."
Perhaps this will have an effect on the golfers who chose to bypass the tournament because of concerns about the Zika virus or safety. The powers-that-be in the sport cannot mandate participation, but perhaps in four years from now the premier players in golf will have a different attitude towards the Olympics.
"I think all the guys who didn't come are going to regret it," Canadian Graham DeLaet said. "In Tokyo in 2020, I think we we're going to have all of the best players in the world there."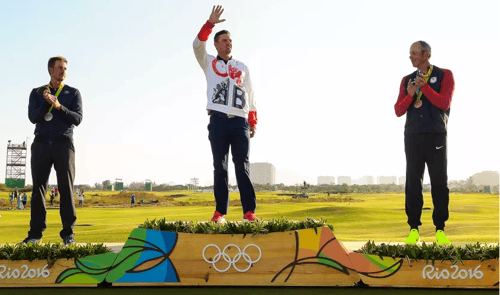 Photo cred: http://www.pgatour.com/
As a whole, this tournament was about educating people about the game. A course was built for the Olympics, which will be of value as a legacy for Brazilians looking to learn and play the game. The tournament became like a building process over the four days because it was competing against some of the hot-ticket sports, namely swimming in which the home country had several high-profile competitors. Perhaps some youngster will be inspired by what he or she saw last week and this week in the women's competition to take up the sport. As much as golf is played around the world, there is room for the sport to grow internationally.
Kuchar, probably more than Rose and Stenson, needed the victory to raise his status to a new level. He has yet to win a major on the PGA Tour, although he has seven PGA victories and has played as part of the U.S. Ryder Cup team.
Kuchar gave himself a chance on the final day, shooting an eight-under-par 63. In a season full of incredible final-day scores, Kuchar did himself proud.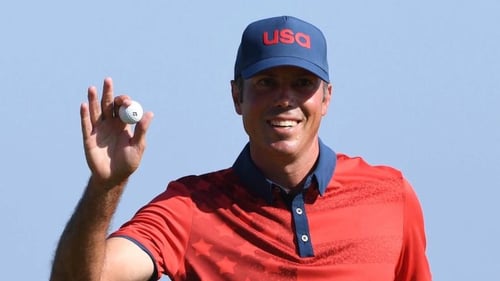 Photo cred: http://www.cbssports.com/
"I wish I could bottle this and do it all the time," Kuchar told Golf Channel. "What a great experience. I can assure I've never been so excited to finish top three in my life. The pride is busting out of my chest. I'd love to carry the momentum like this. There's certainly nothing like winning a PGA Tour event. Here, I realize it's third, but I've never felt this sort of pride busting out of my chest before."
Perhaps that says it all about the Olympics. There's something about winning a medal – any medal – that gives this event such a unique place in sports. Even athletes who annually win millions of dollars playing a sport they love and receive endorsements that further pads their pockets, a medal has value beyond just its inherent value.
*Play the Winner's Ball with 15% off TaylorMades. Hurry as sale ends today! (Sale ends 8/16/16)
---
This post was originally published by Knetgolf on August 16, 2016. Knetgolf was acquired by LostGolfBalls.