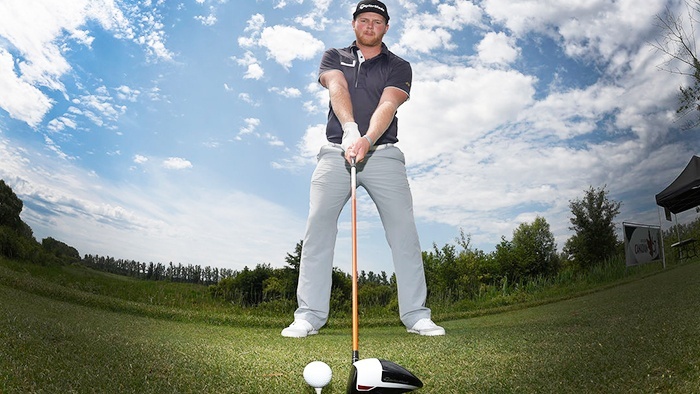 The name Hawerchuk is synonymous with greatness in the National Hockey League, but it is building up a following in golf. Eric Hawerchuk, whose father Dale played 16 years in the NHL and was inducted into the Hockey Hall of Fame in 2001, is in his fourth year as a professional golfer.
The 27-year-old plays on the Great Lakes Circuit Canada Pro Tour, and recently won the Desjardins Insurance Challenge.
While he followed his father in hockey, Hawerchuk knew he'd never be good enough to be drafted into major junior, so he focused full-time on golf, playing competitively starting at the age of 12.
"My family really didn't care which sport I chose as long as I worked hard it, so I chose golf," he says.
He attended Division 1 Central Connecticut State, and earned a full scholarship in his final two years after winning the Northeast Conference Championship in his sophomore year.
"It's been my goal since I turned pro to make it to the PGA Tour, but after graduating I was a little burned out from golf and a little frustrated, so I took a job for about a year working for a company, Jackson Events."
The company is a full service event management firm specializing in celebrity appearances and customized event experiences for the corporate, private and charity sectors. He helped co-ordinate events, and after playing in some scrambles found himself in demand by clients. He started spending almost all of his time on the golf course, where he rediscovered his love for the game.
"I just missed it," he says. "I realized it's easy to get down on yourself in this game when it doesn't go your way, so in that job for eight or nine months I matured a lot and kind of understood that's really what I wanted to do."
He decided to take a crack at the Mackenzie Canadian Tour Q School, which is the PGA Tour Canada Qualifying Tournament, and received conditional status for the first four events.
"I haven't looked back since," he says. "There's so many different roads you can take to get to The Show."
Earlier this year, he tried the Q School tournament again, and after leading following the first round with an eight-under score he tailed off and missed his qualifying card by a couple of strokes.
"I got down on myself a bit, and decided I wasn't going to chase that route and signed up for the Great Lakes Circuit Canada Pro Tour," he says. I take a lot of pride in my consistency. I feel I can keep it around par or a couple better anywhere anytime."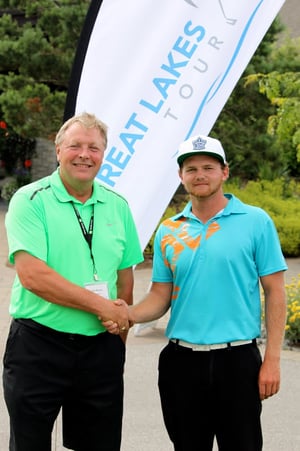 He will be playing in the Web.Com Q School later this year.
"If I can get through there, hopefully I'll be on the Web.com next year," he says. "Once you get on the Web.com Tour, over the course of the year they give out 50 PGA Tour cards based on money earned.
"One thing I learned is I do have a life outside of golf. A lot of guys who grew up in United States, that's all they know – that's all they can do – and they can kind of live and die on that. That's kind of what I used to do because I thought that was the way to do it. Having spent some time in the States and having had some good mentors along the way, you've just got to play golf, whatever that means to each individual. Some guys want to be in great shape and practice a lot or play a lot. Whatever your style is, you've got to do what you do every day.
"I really don't find being Canadian is much of a crutch. You're not going to see a Jordan Spieth come out of Canada – not dominating at 18 or 19 – because we don't get the reps at that age."
For the most part, being the son of a star athlete has had its advantages and disadvantages.
"I've gone through phases where I look upon it as a negative, and other times it's a positive," he says. "I've gotten a couple of exemptions through that, but I've never taken advantage of it. It seems that any time I try to relate the name to my game it doesn't work out. I decided a couple years ago I'd never take another exemption based on my Dad ever again. If they want me to play, I'll play. I just feel I'm not deserving of it because of who my Dad is. That shouldn't qualify me for anything. It's the PGA of Golf. It doesn't matter who you are, where you're from, how tall you are, how short you are, your weight…if you shoot the scores, you're in. I'm trying to just live by that."
---
This post was originally published by Knetgolf on July 13, 2016. Knetgolf was acquired by LostGolfBalls.