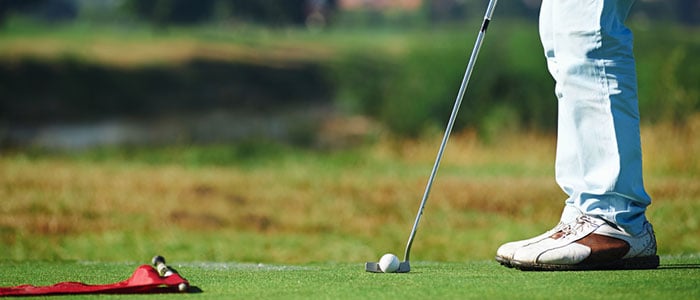 Have you ever gone to a range or the practice area at a golf club and noticed how many people are working on their driving? Despite the fact drivers may be needed only 14 times on a standard 18-hole course, they have a particular fascination with golfers, particularly hackers or those who play only a few times a year.
There is something fantastic about standing on a mat or on the grass and blasting away to see how far a ball can be driven. If it goes straight and true and beyond 200 yards, it's a great feeling of pride. If it's sliced or hooked, it's the surest way to, well, drive you crazy.
And after you've sworn loudly or silently, your immediate reaction is to line it up on the tee and hope for a better result.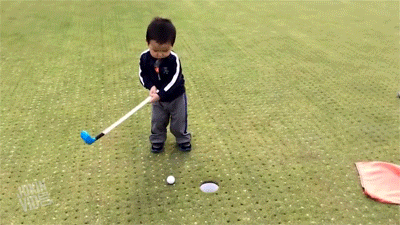 The likelihood is by the time you've emptied the bucket, you've either had a mixture of good and bad shots, or you became so tired mentally that you lost your concentration and were simply whacking away at the end.
And then a day or a week later, you're back at it.
Seasoned or experienced golfers usually work on their short game and move backwards until they pull out their drivers. The reason is simple and practical: the majority of shots in golf are in the short game. Use of the irons is pivotal to produce a good round of golf.
Yes, it's great to hit one long and straight off the tee to set up the remaining shots on the hole, but many players aren't particularly long-hitters and rely on their irons to produce successful results. Not everyone can be a Tiger Woods, John Daly, Rory McIlroy, Phil Mickelson or Jordan Spieth and blast one 300 yards or more. They are pros, it's the simple.
It's the ability to manufacture good shots with the short game that result in the best overall results.
So if you really want to become a better overall player, spend time working on your short game and budget your shots. Find your rhythm with your short irons.
A golf pro explained it to me using the analogy of running on a treadmill. You start off slowly and increase the speed, as opposed to starting off at a high-speed. That's a surefire way to get hurt. It's the same with golf. It's a physical exercise and starting off slowly with your irons is a way to get the heart-rate going and loosen up the muscles and joints. Driving is a much more physical exercise than swinging with your short irons.
And don't limit yourself to your favorite iron. Use all of the clubs in your bag, or if you're only practicing with a few, give yourself a mixture of shots. One way to do it is to work on the even-number irons one day, and the odd-number another day.
There's a reason you're allowed a whole set of clubs as opposed to just the driver and/or the irons.
And if you need some advice on how to properly use your clubs, consult a golf pro. A little advice can go a long way instead of just whacking away.
---
This post was originally published by Knetgolf on May 31, 2016. Knetgolf was acquired by LostGolfBalls.