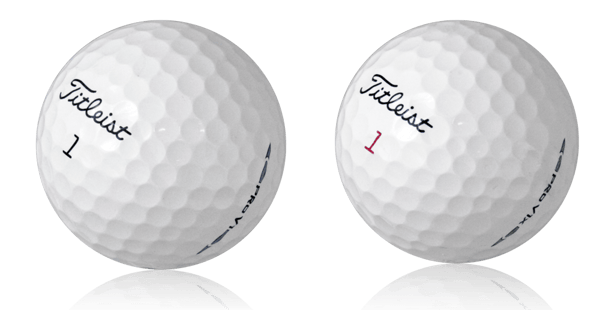 Sixteen years ago at the Invensys Classic in Las Vegas, NV team Titleist introduced what would become one of the industry's most popular golf balls. The fledgling project dubbed ProV1 ("Pro" for professional, "V" for the veneer layer of Urethane and "1" since it was the first) was put into play by nearly 50 professionals that week including eventual champion Billy Andrade. On the heels of its record-setting success, a second model – the ProV1x – was introduced three years later in 2003.
Today, roughly two-thirds of all TOUR pros tee up a ProV1 or ProV1x. Jordan Spieth won The Masters with ProV1x while Rickie Fowler, Adam Scott and Henrik Stenson make hay with the ProV1. Bubba Watson bombs a ProV1x while Justin Thomas is a few yards behind with his ProV1.
But what about you? Which Titleist best fits your game? If the world's best are split down the middle on ProV1 vs. ProV1x, whose side should you choose? Well, rest easy, the LostGolfBalls team is here to help; we've dismantled its mantle and put to rest a common misconception, all in the name of helping you pick the right pro.
First thing's first: erase from your conscience the thought that one golf ball will go further than the other. They don't; under the same swing conditions both golf balls have been proven to travel nearly the same distance, it's more a matter of how they get there.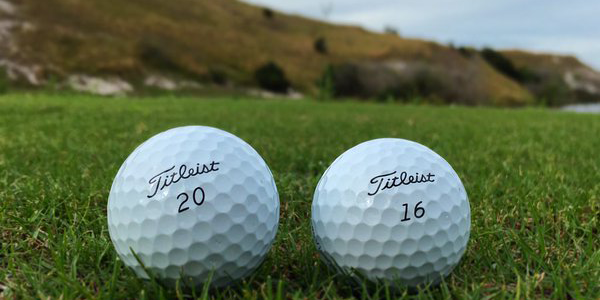 Image Source: https://twitter.com/selina0403
Which brings us to the next point: ball flight. This is perhaps the biggest differences between the two golf balls. The ProV1 is designed to produce a more penetrating ball flight and descends at a shallower angle ultimately leading to more roll. The ProV1x on the other hand launches higher and falls out of the air at much steeper angles of attack. So the decision here is do you prefer more roll (ProV1) or carry (ProV1x) distance?
Next up is spin generation. How many times have you heard the phrase it's what's on the inside that counts? First, tell your mom she's right. Second, the ProV1's and ProV1x's composition does make a bit of difference. The ProV1 is a three-piece golf ball designed to spin more on longer shots while the ProV1x is a four-piece construction whose added layer is engineered to improve driver distance carry without sacrificing spin on mid-irons or shots around the green.
Finally there's the feel factor. If you prefer a softer golf ball go for the ProV1; if you like a little more pop pick up the ProV1x.
Ultimately there's no wrong choice; both golf balls are packed with nearly two decades of research, development and testing to help you play your best golf. And with both priced at half the cost as new (you won't find that anywhere else!), picking a side has never been easier. So give the ProV1 and ProV1x a try while they're on sale and find out why a majority of pros on the PGA TOUR put the Title in Titleist.