No matter what your skill level is, you could always do with improving your game. Whether you are a novice or a pro, you need to ensure that you continually develop your technique and enhance your skills. Many people think that they can only train when they play golf, but that is not the case. In fact, there are many aids out there that will help you hone your skills quickly and easily. Let's take a look at just five of them.

1) Swingyde Training Aid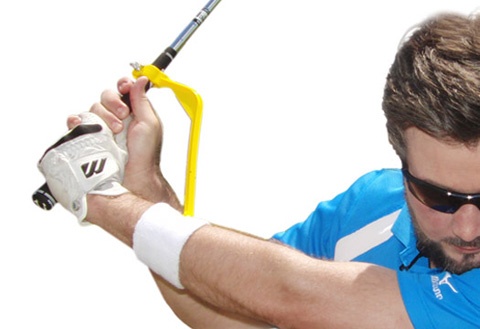 Image Source: https://www.golftrainingaids.com/Swingyde/productinfo/SWGY/

Many golfers struggle when it comes to making the perfect putt. Often, this issue is a case of trial and error, but there are some aids that you can get to help you along the way. If you have trouble squaring the base of your club behind the ball, you should try the Swingyde Training Aid. It is crucial that you hold the club right before you attempt anything else. The beauty of this aid is that it will help you get things 100% right before you line yourself up for a shot.

The aid will help you to get comfortable holding the club in the right position. You need to know how to best grip the equipment before beginning to golf. Use the aid at least once a day when you receive it. That way, you will see the best results for your efforts. The Swingyde will help provide the best position every time. That means that you will not have to spend too much time messing around with the club. When practicing using this device, you will find a natural balance while using clubs.

2) Zepp Golf 3D Swing Analyzer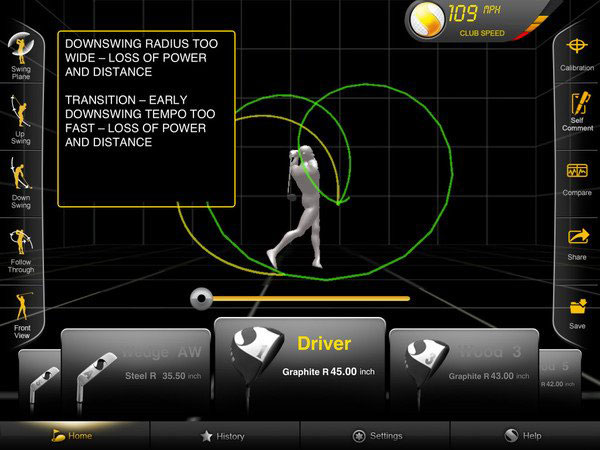 Image Source: http://www.extravaganzi.com/golfsense-worlds-first-3d-swing-analyzer/

If you want to improve your game, but don't know how, try the Zepp Golf 3D Swing Analyzer. This little gadget is an excellent way of working out what is going right (and wrong) with current techniques. The device comes in the form of a sensor that you wear on your hand. Luckily, the sensor is relatively light, which means that it doesn't weigh the hand down. The sensor uses high-tech motion-capture technology to see how each swing performs. It sends all this information back to an app on your iPhone with a review of the player's results at the end of the game.

The in-depth insights received from this technology means that you can improve your game one step at a time. Using the data, you can see how accurate each swing was and how you could have improved your golf style. Replay and review of each swing using the app should give you a chance to see where you need to change styles. This gadget is like your personal instructor - it helps along the way so that you enhance your skills every time you play.

3) Orange Peel Balance Trainer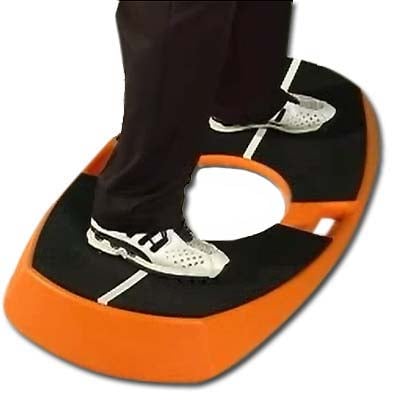 Image Source: http://www.dwquailgolf.com/golf-training-aids/Orange-Peel-Golf-Training-Aid.html

Every golf enthusiast knows that you need to balance your core when you are preparing to tee off. If you find it difficult to find the best position for your stature, consider getting this rather sleek gadget. The Orange Peel Balance Trainer is a high-tech device that will help prep your stance before you hit the ball. When training, you should stand on the concave surface so that you can find the right balance level for your weight. This surface is a little like that of a sloping golf course, which means that it is the perfect place to practice.

When you first stand on the device, you might feel a tad uneasy. Don't worry, you will soon find your gravitational core. Once you have your balance, you can start to line up the putt. The device also prevents swaying when you swing, which means a steady motion is achieved from start to finish. Nothing could be easier.

4) The Perfect Impact System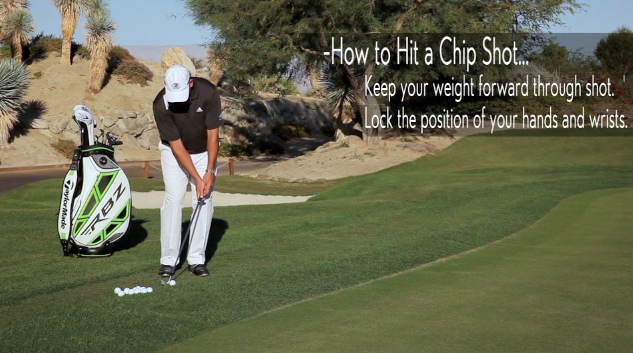 Image Source: http://greeninregulation.com/perfect-impact-system-review/

In 2015, the experts at Golf Reviews deemed The Perfect Impact System the number one choice for an improving game. The program is an online training service. If you have only just started learning how to golf, you will find this system useful. It helps with everything from your initial training to developing your skill set while you learn. Once you have access to the system, you can start watching video tutorials with a professional golf instructor. There are loads of different chapters to use. Each one provides you with all the information needed to learn new skills as you train.

Whether you want to alter the way you swing, enhance the power of your game or fix slices, this video should help. It has already been a massive hit with thousands of reviewers and critics, which means that it is worth a try. The tutorials are perfect for golfers of all ages and abilities.


5) SKLZ Gold Flex Strength and Tempo Trainer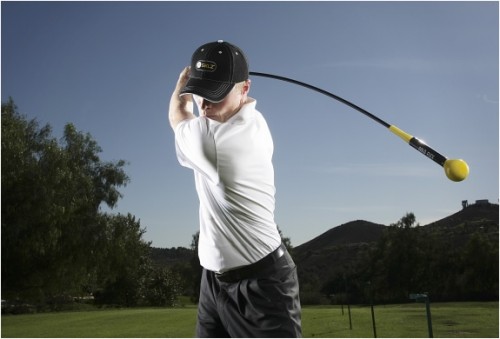 Image Source: http://theaposition.com/robertfagan/golf/equipment/7346/product-review-gold-flex-strength-amp-tempo-trainer-by-sklz

And finally, if you want to get a workout while you train, try the SKLZ Gold Flex Strength and Tempo Trainer. The device has a weighted core, which means that it will help you to get the balance right when you start to swing. Before you tee off, it is worth practicing a few swings with this gadget so that you can warm up. The gadget is long, flexible and slim. That means that you can carry it with you on the green with ease. If you have trouble adjusting your motions, you should find that this device is helpful. As you already know, golfers use a multitude of core muscles when playing. Well, this device should help to train those individual muscles as you practice the game. That means when you use the gadget, a full body workout is achieved as well as developing your ever-growing skill set.

These aids should help you along the way, but remember, it is your level of dedication that will determine how fast your improve.