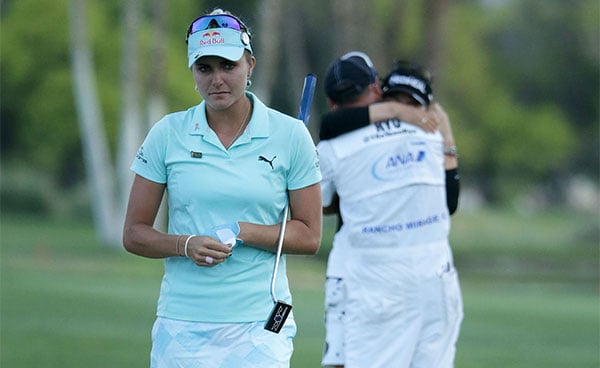 Image Credit: Jeff Gross/Getty Images
Good on the United States Golf Association and the Royal & Ancient Golf Club of St. Andrews for acting quickly to change the rules that will limit the use of video evidence to affect the outcome of an event.
How many of us truly felt for Lexi Thompson, who entered the final day of the ANA Inspiration tournament with a three-shot lead with six holes to play and suddenly found herself penalized four strokes for committing a violation the day before in the third round? Yes, she broke the rules by marking a ball and then replacing it an inch away from the actual spot. But if not for some TV viewer alerting the tournament officials, no one would have known. Think about it, with all the tournament officials, none of them spotted the innocent mistake.
Read More