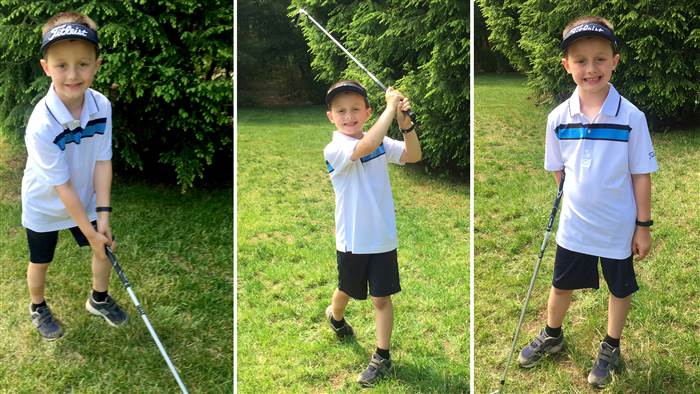 Image Source: http://www.today.com/health/boy-6-play-100-holes-golf-one-day-raise-money-t25496

Golf is one of those sports where a large number of players and organizations are dedicated to giving back to society--in a big way. The PGA tour has raised about 2 billion dollars to date. It also teaches fundamental values such as good sportsmanship, integrity, and respect.
Children who learn the game carry these values with them for the rest of their lives. This has proven true, as evidenced by the story of 6-year-old Ryan McGuire, who lost a kindergarten classmate to cancer and decided to honor his friend by playing his favorite game--golf. With his grandfather, a cancer survivor himself, acting as his caddy, Ryan played 100 holes in his friend's honor and has since raised more than $30,000. The proceeds of his efforts will be donated to cancer research.
Here are some stories of other young men and women who have been impacted by or used golf, other sports or sports-related subjects, to make a difference in their world and the lives of others.
Joshua Deer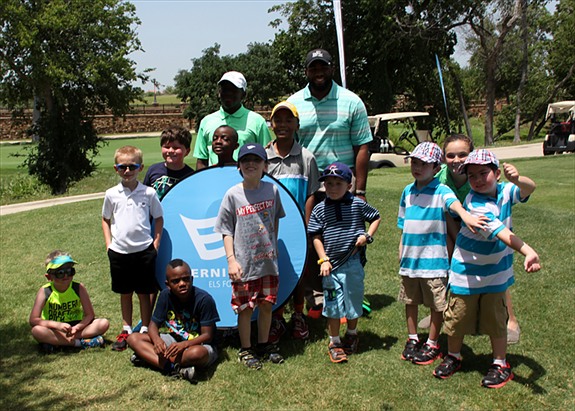 Image Source: http://www.elsforautism.com/site/TR/2014ElsforAutism/ElsGolfChallenge?fr_id=1400&pg=entry#.VbY8KrNViko

Joshua Deer, a 20-year-old from Fort Worth, Texas, suffers from autism. He became the first person with autism to play golf in the Grand Finale of the Els for Autism Golf Challenge and went on to win low gross at the Golf Challenge regional event at TPC Craig Ranch.
His parents credit golf as having a life-changing impact on their son, providing ambition and direction. Under the guidance of professional golfer Josh Smith, Joshua became captain of his high school golf team and a two-time MVP winner. He is a remarkable young man and a player with a single-digit handicap.
Joshua is devoted to helping others with autism. He is engaged in raising funds for professional golfer Ernie Els' charity, Els for Autism. It is Joshua's desire to give back to the sport that has so helped him, and to benefit the lives of people touched by autism. He is a model example of someone who not only uses the game to help others but is also a recipient of the benefits that golf has to offer.
Kendel Hodges
Kendel Hodges has had a life full of challenges. The 16-year-old survived cancer as an infant. He was a passionate basketball player forced to give up the sport after diagnosis of heart disease at age 9. Through the support and love of his parents, he took golf lessons and discovered an equal love of golf.
Golf is a sport that met Kendel's doctor's criteria for allowable physical activity. And Kendel--well, he's a natural. In 2014, he competed in the Junior PGA Championship. His mother credits golf with opening up so many opportunities for her son and contributing to his personal growth.
Kendel is being looked at by scouts from numerous prestigious golf colleges. He has a tremendous impact at the Bill Dickie Invitational as a role model for young minority golfers.
Alice Deal Middle School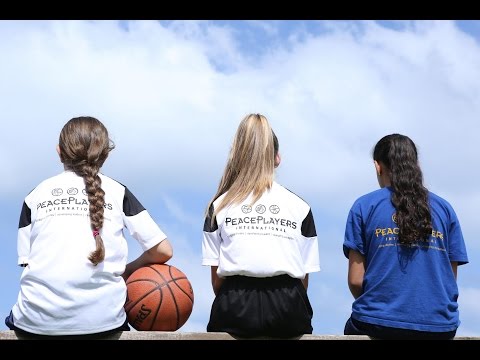 Image Source: http://www.peaceplayersintl.org/

PeacePlayers International is a non-profit group that works to bring children from problem areas together to play basketball. They work hard to inspire, educate, and unite young people in an effort to achieve a more peaceful world. They work with at-risk children everywhere from South Africa to Northern Ireland.
The reason they are mentioned in this blog is because for two years in a row, a middle school in Washington, D.C., called Alice Deal has held a basketball tournament to support the PeacePlayers organization. The10-team tournament was started by 6th-grade students after they saw a video about PeacePlayers. Each student pledged $25 to play in the tournament. Hundreds of kids pack the stands to root for their classmates during this incredible competition.
Rob Palmisano
Rob Palmisano, a 17-year-old Baltimore County resident, credits his ability to play sports as the reason for his creation of a charity that provides children in less fortunate circumstances with the opportunity to play sports. The teenager spends most of his free time collecting used equipment for the charitable organization All Kids Should Play.
Rob started the charity in February of 2013. He targets individuals, organizations, and corporations--anyone willing to donate--and then delivers the donated equipment to recreation centers in downtown Baltimore that work with the less fortunate.
Rob has collected more than 5,000 pieces of sports equipment to date. When asked about his motivation he responded, "I think it's just the idea that you have had opportunities in your life to pursue recreation that these kids have never even dreamed of." He plans to be just as active in All Kids Should Play throughout college and beyond.
Brian and Catherine Seelig
Brian and Catherine Seelig, 16 and 15 years old respectively, have performed nearly 500 hours of volunteer work to aid centers for mentally challenged adults and women's centers. Brian, who has been volunteering for three years, says that the bulk of the charitable work that he and his sister perform is under the auspices of Houston's Interfaith Ministries.
The siblings aim to assist less fortunate children with their food pantry and hope to raise funds through their golf tournament. They also help kids in need acquire the proper school supplies. Volunteer work has provided the siblings opportunities to get to know and help people they otherwise would have never encountered.
Golf is a complex and challenging game comprised of many facets. Whether played as a hobby or a serious pursuit, the players have much in common. It is a pastime in which one can be mindful of their surroundings. It is a game that demands patience. It is a game that requires great skill to advance, yet can be enjoyed from the moment someone picks up a club for the first time. It is a game played by people of high character as exhibited by the individuals mentioned above.
For all their youth, these outstanding citizens behave with wisdom and perform courageous acts. Kudos to these youngsters for showing their true character and generously sharing their talent, gifts and time to enrich the lives of those less fortunate.
---

Outbound link:
http://www.usatoday.com/story/sports/golf/2014/01/22/pga-tour-tim-finchem-farmers-insurance-open-torrey-pines/4780777/
Source links:
http://together.pgatour.com/
http://www.today.com/health/boy-6-play-100-holes-golf-one-day-raise-money-t25496
http://www.pgareach.com/2015/05/pga-reach-impacting-lives-through-golf-on-cbs-saturday-may-16-2pm-et/
http://www.sandiegouniontribune.com/news/2013/may/11/kendel-hodges-great-oak-wolfpack-boys-golf-cif/
http://www.wbaltv.com/education/teen-starts-recycled-sports-equipment-charity/27182300