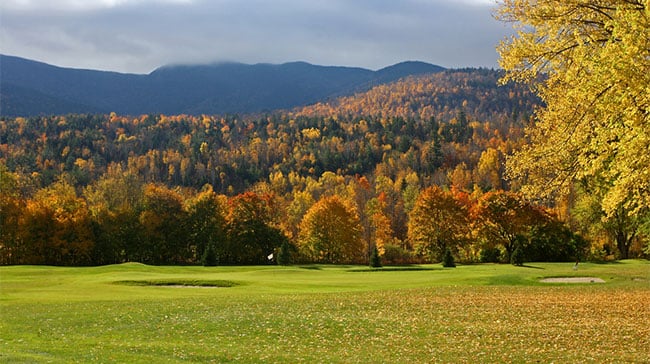 This is the time of year when golfers have to cherish every chance they have to play a round.
The temperatures are dipping for people who live in the eastern part of the U.S. and Canada – and didn't it seem like only yesterday when the thermometer was going through the roof in what became the hottest summer on record? It certainly felt like that.
And in a way, we were all spoiled. Yes, we sweated like crazy and had to drink tons of water to stay hydrated, and when we finished didn't the prospect of sipping that first beer make you want to make a beeline for the clubhouse?
Yeah, it's hard to believe how fast things can change.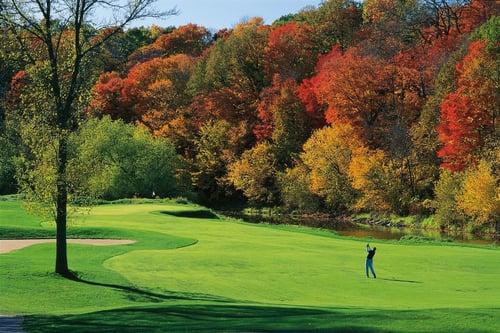 Photo cred: www.10best.com
But when you really stop to think about it, golf is all about the seasons. In the spring, we can't wait for golfing season to begin. In the summer we're all enjoying the weather – unless, of course, it gets just a little too hot and sticky. In the fall, we're appreciating the change in temperature because it's starting to get a little chilly, but add a sweater and it's not that big of a deal.
But soon we'll have to put the clubs away when it becomes just too cold or the courses close down for the season.
Then again, some courses will stay open for as long as possible to give themselves and their members every opportunity. When it comes to one of those days in the late November and December when you can squeeze in another round when you know realistically the season should be over, well, you just have to take advantage of the opportunity.
For some people who have already high-tailed it to Florida, golf will always be there. There isn't the anxiety of booking tee times because there's so many places to play a round. And for the most part, you don't have to worry about rain. Yeah, it's not entirely unavoidable and sometimes it gets a little chilly in the winter in Florida making you wonder if global warming is more of a concept that reality, but maybe that's the golfing gods telling you sometimes you need a little reminder of the weather to appreciate the good times.
If you're a fan of watching golf on TV, this is the time of year when you're going through withdrawal. The best players in the world are now taking it easy, and after watching the recent Ryder Cup it's hard to get fully amped up about the competitive scene right now. Of course, there is the prospect that Tiger Woods may return, which of course will be huge news. He was supposed to make his long-awaited return earlier this month at the Safeway Open, but decided not to play feeling his game or his health was not where it needed to be.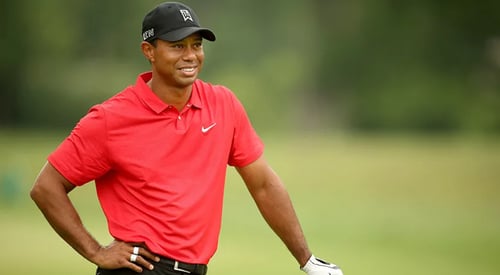 Photo Cred: www.pgatour.com
He's been doing several interviews of late indicating he is targeting the Hero World Challenge, December 1-4 in the Bahamas, to come back from his layoff of almost 16 months. The tournament is limited to 18 players and it's for Tiger's charitable foundation. The pressure won't be nearly as great playing in a limited field.
Tiger continues to be news, whether he's playing or not playing or being part of the U.S. Ryder Cup team as an assistant captain. He still believes he can be competitive and match and break Jack Nicklaus' record of winning 18 majors. Some may think that is impossible – that even though he's won 14, the remaining four will simply be too tough given his history of injuries, surgeries and the competition.
We'll be hoping for Tiger to come back because let's face it, he is one of the greatest players in the history of the game. He makes it interesting watching golf on TV.
And don't forget, Knetgolf.com and LostGolfBalls.com are getting married on November 1st, so be prepared when we start popping out better deals and new loyalty and referral programs!
---
This post was originally published by Knetgolf on October 25, 2016. Knetgolf was acquired by LostGolfBalls