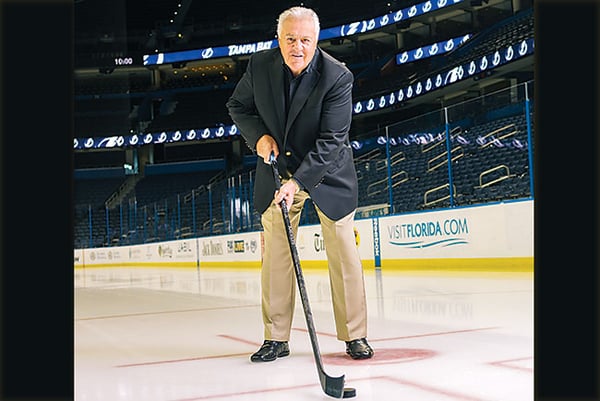 Photo Credit: Florida Trend
Phil Esposito is one of the greatest goal scorers in the history of the National Hockey League, but the Hall of Famer is also a good golfer. Proof of that is that he has recorded three aces.
Esposito, who won the Stanley Cup twice with the Boston Bruins and sits sixth overall in the NHL all-time goal scoring with 717, recorded the third hole-in-one of his life in May on a 135-yard, par-three hole at Fox Hollow Golf in Trinity, Florida. The course is owned by Dave Creighton, father of former NHL player Adam Creighton, and is about 35 minutes north of where Esposito lives in Tampa Bay. Among his many accomplishments, Esposito helped to start up the Tampa Bay Lightning NHL franchise in 1992.
Read More